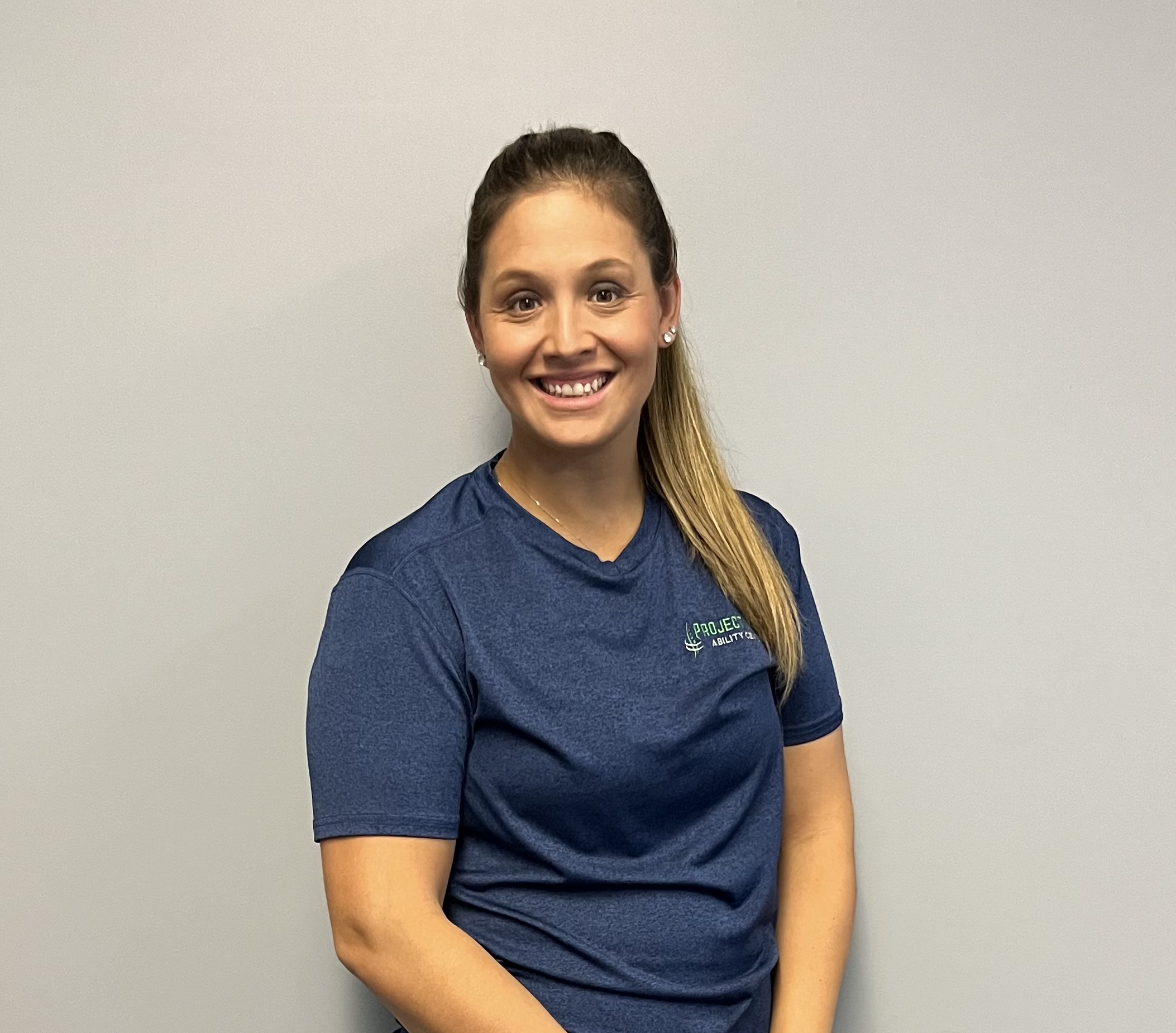 Daniele Gentile
Director of Operations
Daniele was one of the three trainers that helped open the doors of Project Walk Boston in 2015. Daniele has a bachelor's degree in Exercise Physiology with a minor in disability studies from the University of Massachusetts. She is also an advanced EMT and works per diem for a private ambulance company. Daniele recently welcomed a baby girl into her world, who is her pride and joy. With the little free time she has, she enjoys volunteering and working with a variety of adapted programs.
Recently, she started an adaptive hockey program with John and a special needs parent called, "The New England Bombers."  This program has allowed kids with all different types of disabilities get out on the ice and play hockey. She enjoys giving these kids the opportunity that they deserve. For more information, please check out there Facebook or Instagram for the next upcoming skate.
Daniele has worked in the paralysis recovery field for over 8 years with over 7000 hours of hands-on training. She has worked her way up in the ranks at Project Walk Boston, as she previously started as a recovery assistant while finishing her degree and then worked her way up into management. Daniele also started the internship program and has worked with many high schools and universities. She believes that students should get the opportunity to get hands on experience in this field. Not only will it help them in the real world, but it gives them a different outlook on life. Daniele is an out of the box thinker, she enjoys coming up with new ways to challenger her clients. She is outgoing and truly loves coming to work each and every day.
Aside from her commitment to Project Walk, you can find her lying on the beach soaking up the sun, playing ice hockey, or hanging with her friends and family.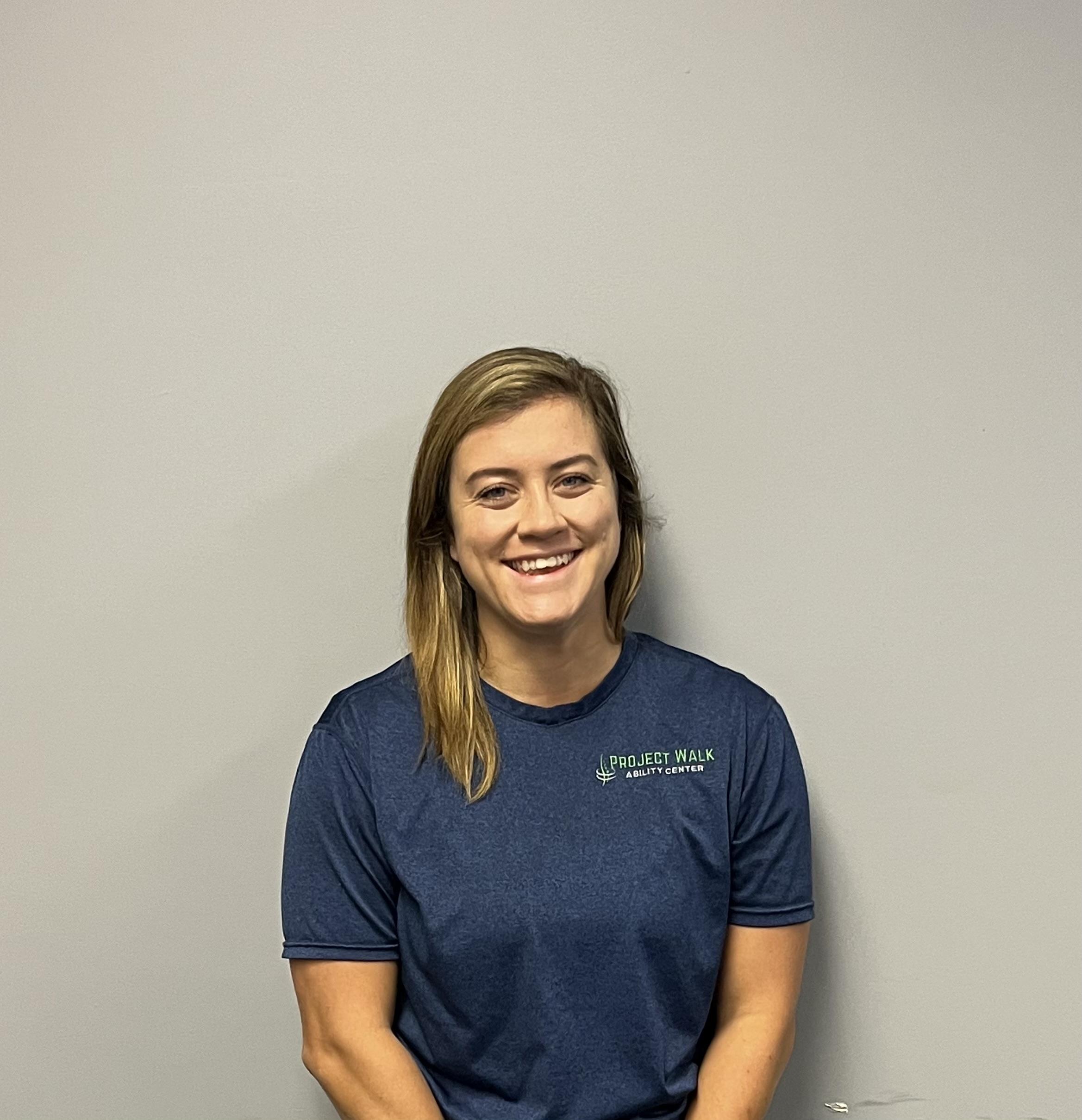 Stephanie Lomasney
Team Lead
Stephanie graduated in August 2014 from the University of Southern Maine with a Bachelor's Degree in Exercise Science with a concentration in exercise physiology. While interning as a personal trainer at Fitness Options in York, ME she became interested in rehabilitation while working with clients who had MS. In her free time she loves being outdoors, hiking, camping, running on the beach, and spending time with friends and family. While in school she has always been interested in improving one's health and overall well being. She is excited to be part of the Project Walk team and to be able to utilize her skills and experiences to make a difference in others lives.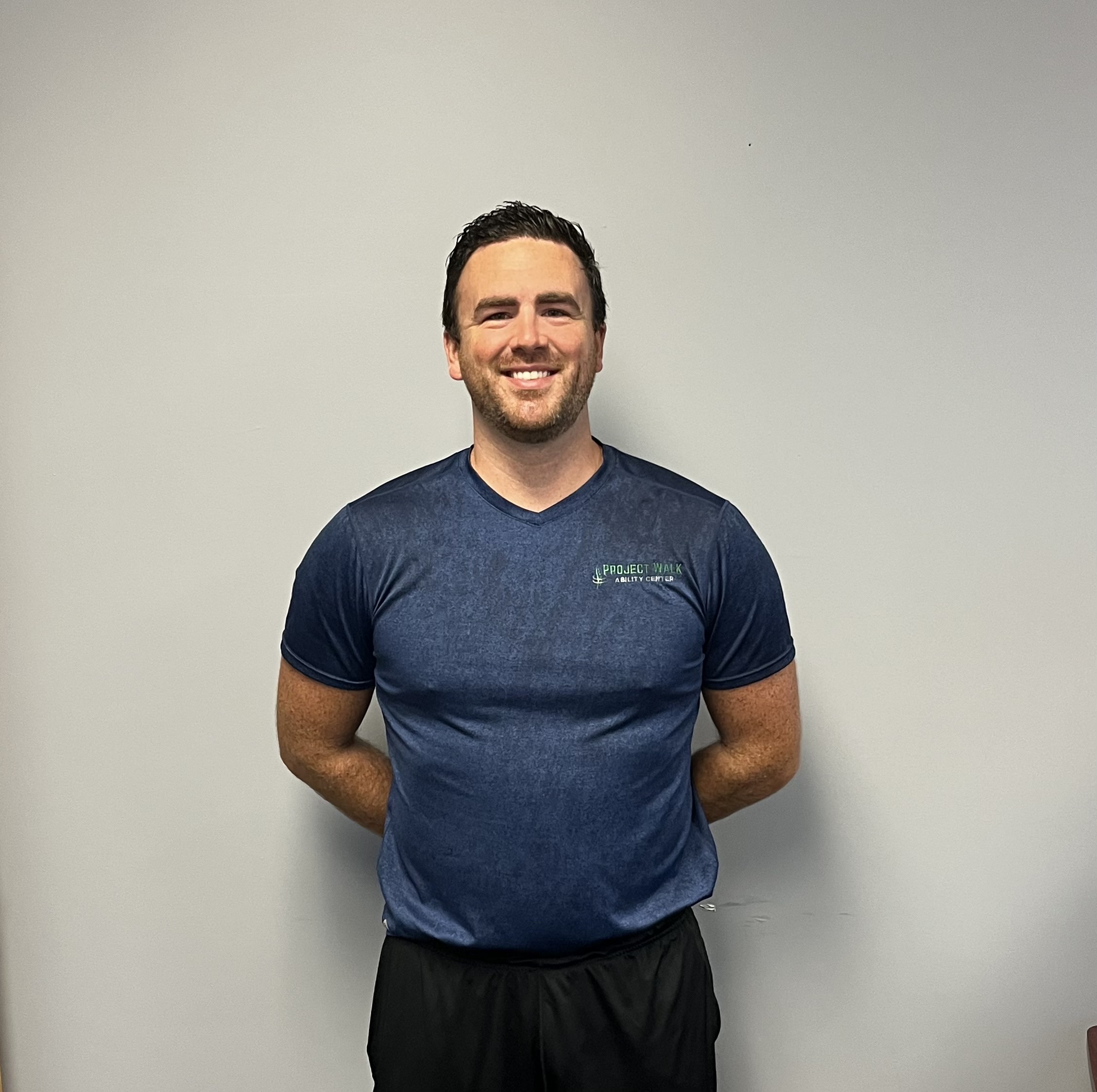 Steven Ribero
Research and Development / Recovery Specialist
Steve received his Master's Degree in Exercise & Sport Science from Merrimack College in May of 2016. During his time at Merrimack Stephen was also a Graduate Research Fellow and undergraduate teaching assistant. The research he conducted utilized Force Plates to measure neuromuscular reaction time and force production among Merrimack College varsity athletes. He also volunteered for the eNable 3D printed prosthetics club at Merrimack.
Prior to his time at Merrimack he completed extensive strength & conditioning internships with Stanford University and Vanderbilt University Football Programs, followed by a Strength Coach position at Vantedge Performance Systems training numerous adult clients, high school athletes, and college football pro day athletes.
During his undergraduate education at University of Southern Maine where he received a Bachelor's of Science degree in Exercise Science (May 2014) he was a two sport athlete competing in Track & Field and Lacrosse. Now in his free time Stephen enjoys traveling, hiking, mountain biking, and skiing.
He is a Certified Strength & Conditioning Specialist (CSCS) through the NSCA and CPR/AED certified. With his strong background in training he hopes to bring new depth and detail to your recovery training sessions.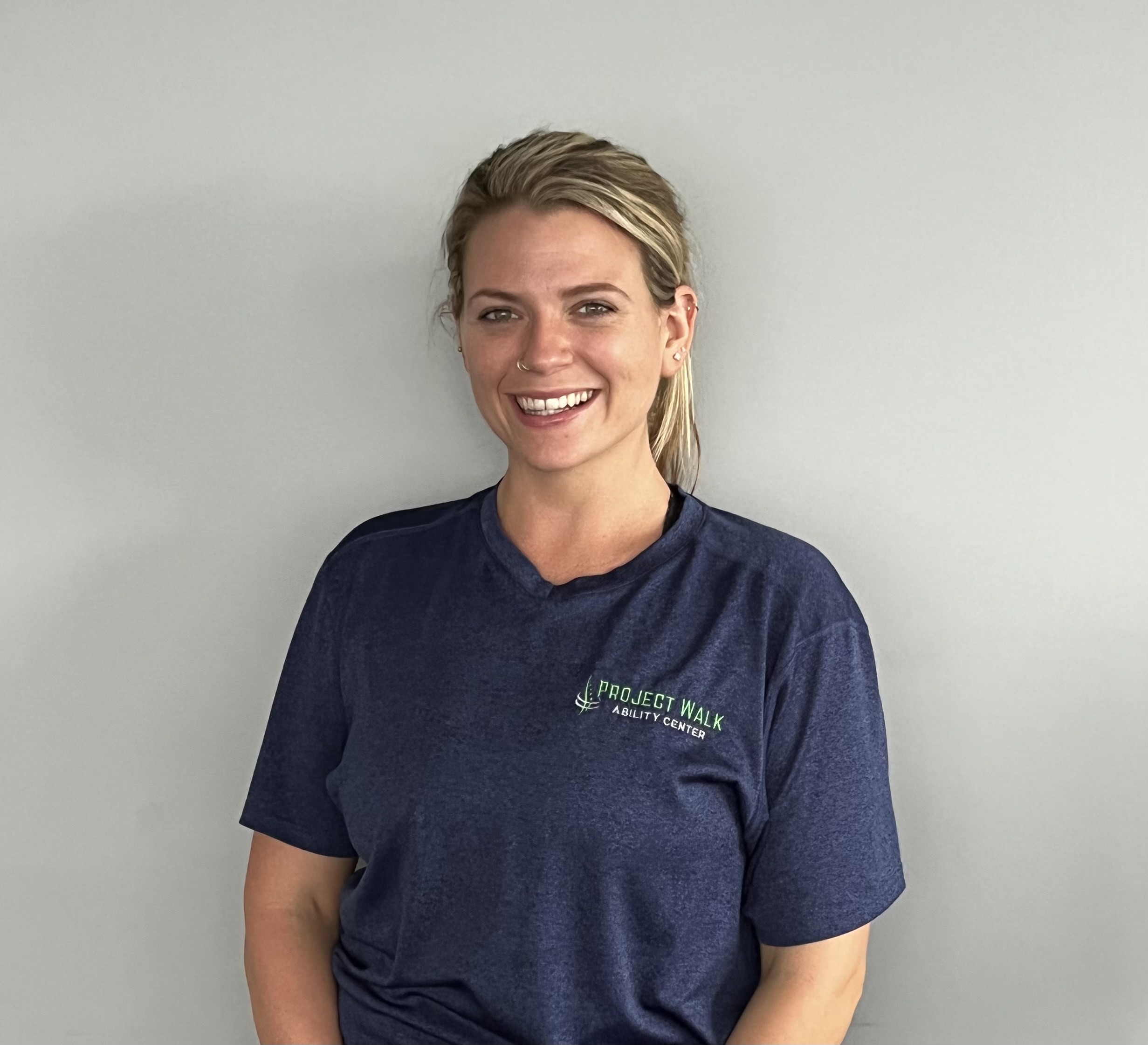 Alyssa Martin
Recovery Specialist
Alyssa graduated from Southern New Hampshire University with a bachelors degree in Exercise Science. She has volunteered at numerous places while she was in school, one that really caught her attention was an active retirement home. While volunteering here, she learned quick that helping people that needed her help was what she was passionate about. She loves seeing people smile and feel confident in their skin. Alyssa has been a specialist at Project Walk since 2016. She has 4000+ hours of hands on experience with with the neuro population.
Alyssa is CPR and first aid certified. She also is certified through American Council of Exercise (ACE). Alyssa brings a positive and encouraging attitude to each and every work out. Alyssa is a great addition to our family!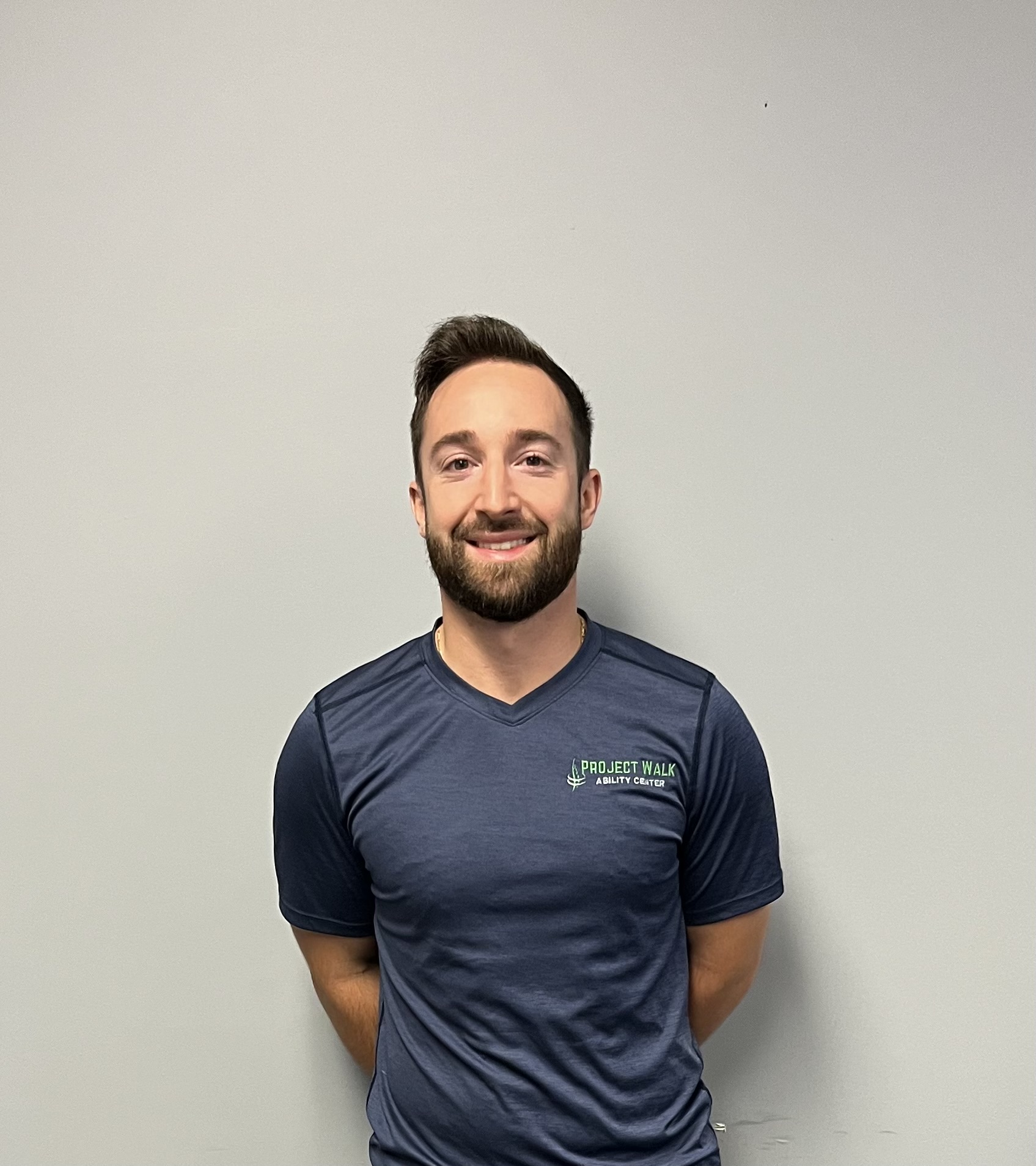 Christos Lekkas
Recovery Specialist
Christos graduated from Keene State College in 2016 with a Bachelor's Degree in Exercise Science. Following graduation he completed an internship at Mike Boyle Strength & Conditioning in Woburn, MA where he trained groups from athletes to general population. Chris also has prior experience as a Strength Coach with North Cyclones Jr. Hockey Club, Keene State College and Atlanta Brave minor league affiliates. Chris's most recent experience was with C&S Wholesale Grocers where he was responsible for educating employees on health and wellness topics as well as reducing worker's compensation claims by rehabbing work-related injuries. Chris is a Certified Strength & Conditioning Specialist through the NSCA and holds other certifications including Precision Nutrition as well as RockTape Myofascial Cupping, Graston & Taping. " Chris looks forward to working with this new population and share his knowledge and expertise with everyone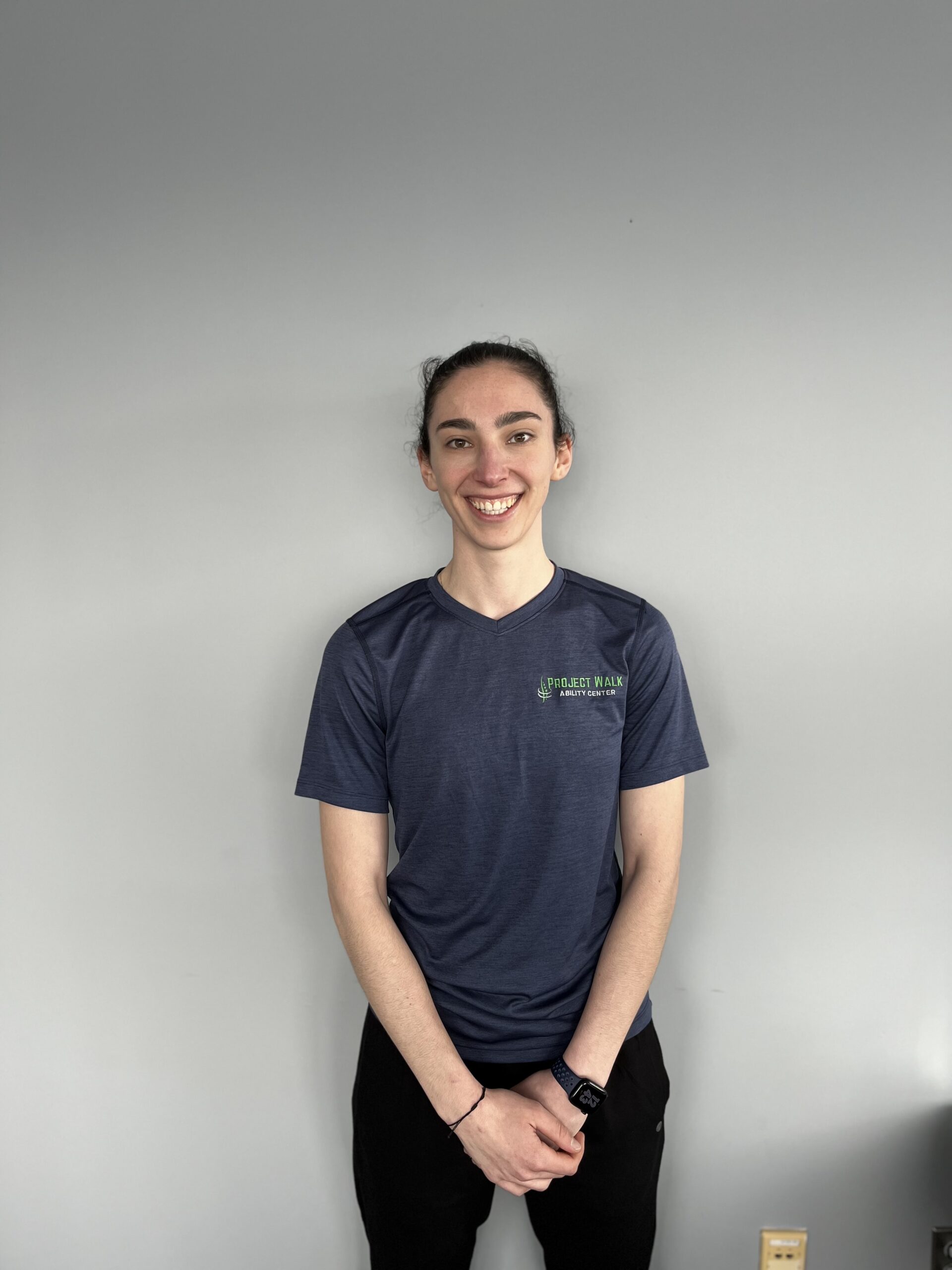 Molly Altholz
Recovery Specialist
Molly graduated from Springfield College in 2019 with a B.S. in Health Science. During her time there she was given the opportunity to work with clients who have Cerebral Palsy, which ignited a passion for helping others. That experience stuck with Molly, and after gaining additional healthcare experience after college, the opportunity to be a part of Project Walk seemed to be the perfect fit. Molly is born and raised in New York, she grew up with a love for basketball and played for the Springfield College Pride. When she isn't working, she enjoys getting outside with her two dogs, reading, and exploring all over New Hampshire.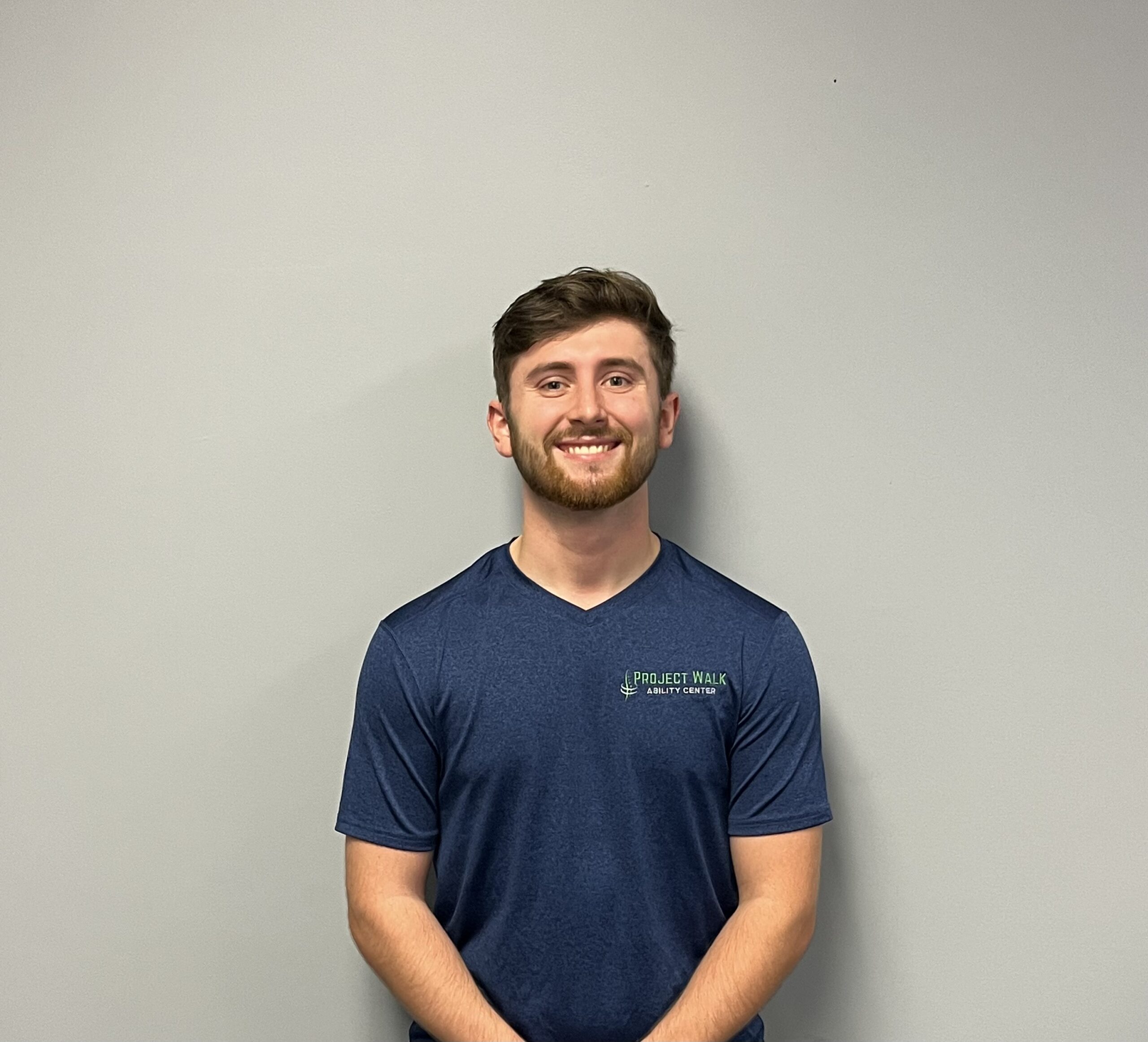 Will Sherman
Aid / Assistant
Will received his NASM Certified Personal Training certification in 2021 and worked as a personal trainer and group exercise instructor during his time at college. He graduated in May 2022 from the University of New Hampshire, with a bachelor's degree in exercise science and a double minor in nutrition and psychology. In his spare time, Will likes to be outdoors camping, hiking, skiing, or just walking outside listening to music. He also loves producing music and DJing every now and then. Will has always wanted to get people moving and staying active in a sustainable way so they can enjoy the little things in life that are taken for granted. He completed his senior practicum at Project Walk over the summer of 2022 and fell in love with the opportunities the facility gives to patients, and is excited to now give those same people the knowledge and practice of high quality paralysis recovery. Will finds inspiration through the trainers and clients he works with, and hopes to inspire others to achieve their goals.