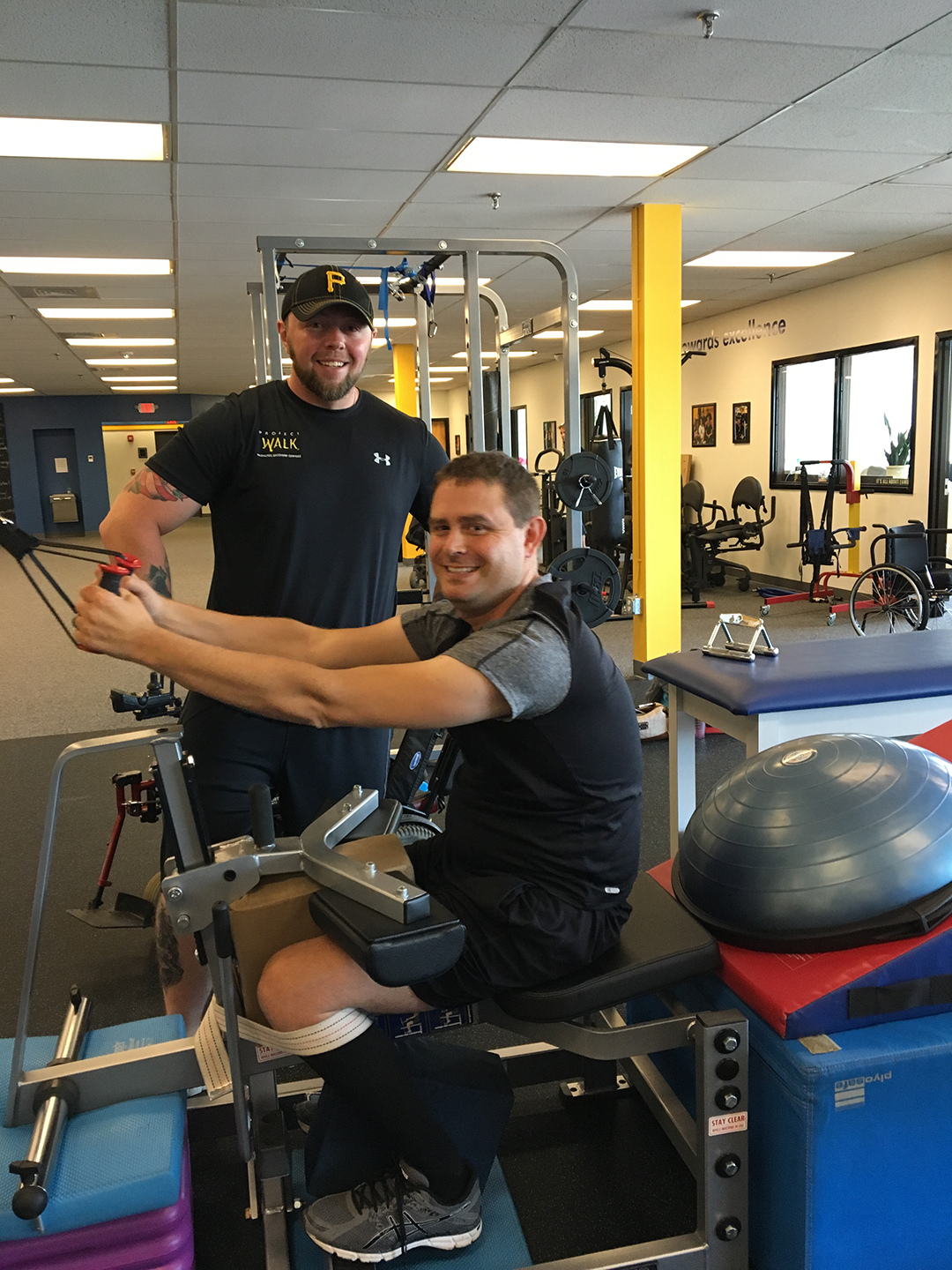 John Minahan
Facility Manager
After a few years of his education being interrupted by Army training and deployment, John earned his Bachelor's Degree in Kinesiology from American Military University in December of 2013.  He is currently enrolled in a Master's Program in Exercise Science, always working to increase his knowledge.  He is also EMT, CPR and AED certified.
John has always had a passion to help others.  From working in the Athletic Training department in college to working at a clinic for homeless Veterans and currently being a medic in the Army National Guard, his selflessness is easy to see.  He is always looking for new ways to help others and Project Walk provides a great opportunity to do just that.
In his spare time, John enjoys spending time with his family and friends.  He also enjoys playing sports, watching sports, going to the gym and reading.  He is known to be very outgoing and is eager to share his personality, knowledge and experiences with everyone that comes through the door.  He likes to try to make the best out of any situation and keep a positive attitude.
As he struggles to continue writing this in the third person, he cannot wait to be a part of your journey at Project Walk and help you progress through your goals.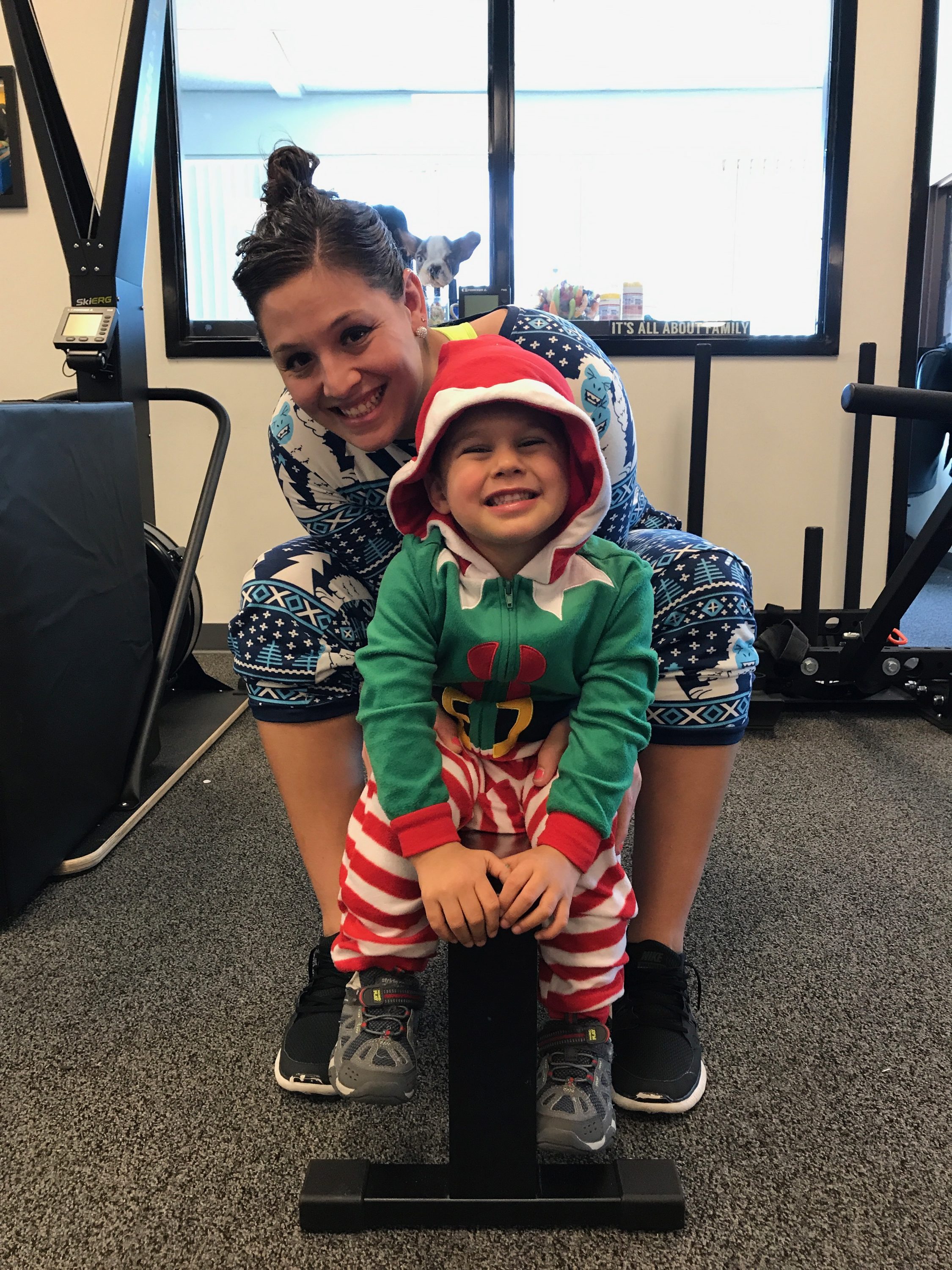 Daniele Crutcher
Assistant Facility Manager
Daniele completed her degree from the University of Massachusetts at Lowell in May of 2015. She obtained her Bachelor's Degree in Exercise Physiology with a Minor is Disability Studies. Daniele is a very active individual; she played division 1 softball for the University. Daniele also is an Advanced EMT, CPR and AED certified. With the little free time she has, she volunteered at the local middle schools working with the adapted programs. Through volunteering she realized she loved working in this field.
In her free time she enjoys spending time with family and friends, going to the beach,shopping, and watching New England sports. Daniele looks forward to working with clients and helping them achieve their goals as well as having fun!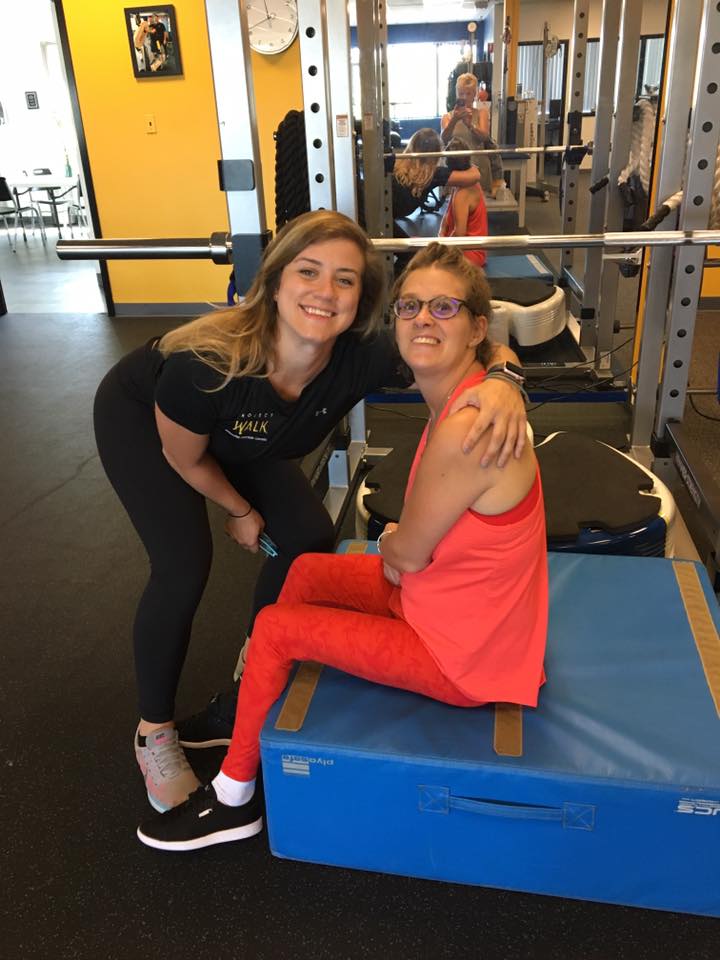 Stephanie Lomasney
Recovery Specialist
Stephanie graduated in August 2014 from the University of Southern Maine with a Bachelor's Degree in Exercise Science with a concentration in exercise physiology. While interning as a personal trainer at Fitness Options in York, ME she became interested in rehabilitation while working with clients who had MS. In her free time she loves being outdoors, hiking, camping, running on the beach, and spending time with friends and family. While in school she has always been interested in improving one's health and overall well being. She is excited to be part of the Project Walk team and to be able to utilize her skills and experiences to make a difference in others lives.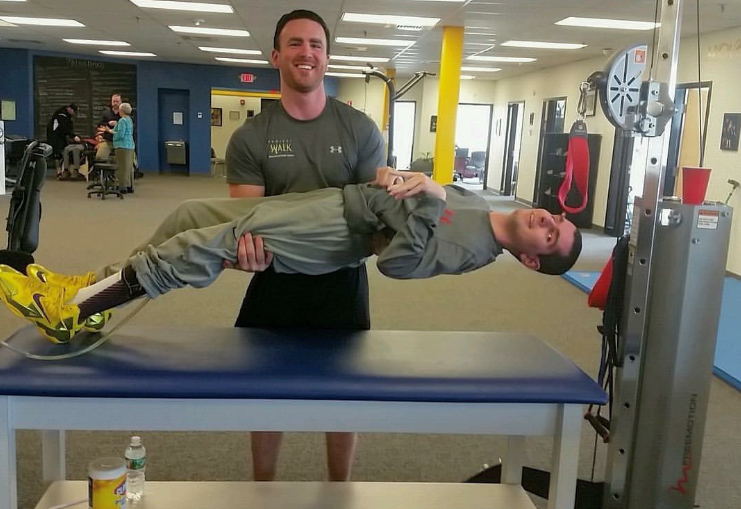 Steven Ribero
Recovery Specialist
Stephen received his Master's Degree in Exercise & Sport Science from Merrimack College in May of 2016. During his time at Merrimack Stephen was also a Graduate Research Fellow and undergraduate teaching assistant. The research he conducted utilized Force Plates to measure neuromuscular reaction time and force production among Merrimack College varsity athletes. He also volunteered for the eNable 3D printed prosthetics club at Merrimack.
Prior to his time at Merrimack he completed extensive strength & conditioning internships with Stanford University and Vanderbilt University Football Programs, followed by a Strength Coach position at Vantedge Performance Systems training numerous adult clients, high school athletes, and college football pro day athletes.
During his undergraduate education at University of Southern Maine where he received a Bachelor's of Science degree in Exercise Science (May 2014) he was a two sport athlete competing in Track & Field and Lacrosse. Now in his free time Stephen enjoys traveling, hiking, mountain biking, and skiing.
He is a Certified Strength & Conditioning Specialist (CSCS) through the NSCA and CPR/AED certified. With his strong background in training he hopes to bring new depth and detail to your recovery training sessions.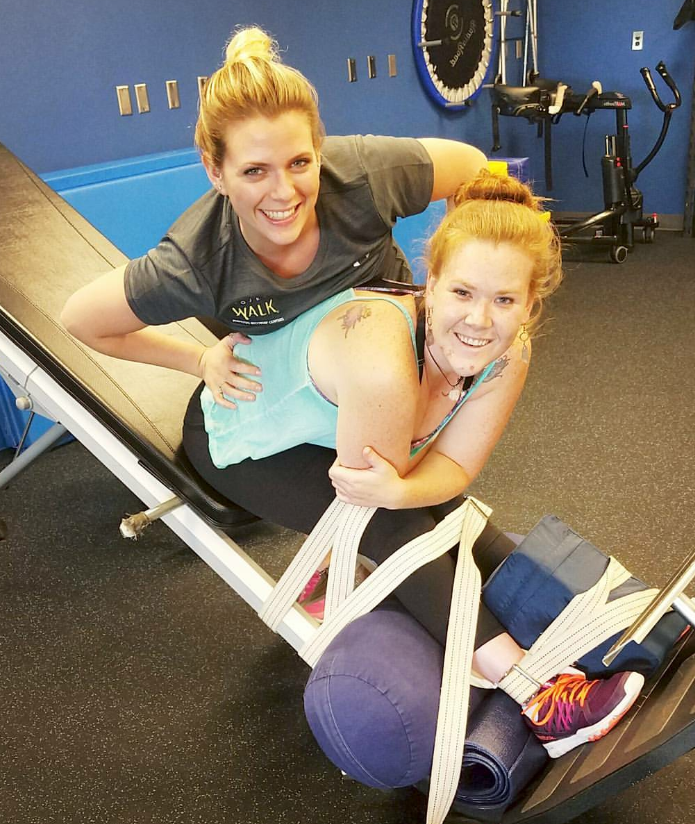 Alyssa Martin
Recovery Specialist
Alyssa completed her associates degree in exercise science in May 2014. she is now looking forward to earning her bachelors this coming May from Southern New Hampshire University. Alyssa has volunteered at numerous places while she was in school, one that really caught her attention was an active retirement home. While volunteering here, she learned quick that helping people that needed her help was what she was passionate about. She loves seeing people smile and feel confident in their skin.
Alyssa is CPR and first aid certified. She also is certified through American Council of Exercise (ACE). Alyssa is excited to learn a new way of exercise at Project Walk. While she quickly has bonded with all of our clients, she looks forward to a bright future with the Project Walk Boston family.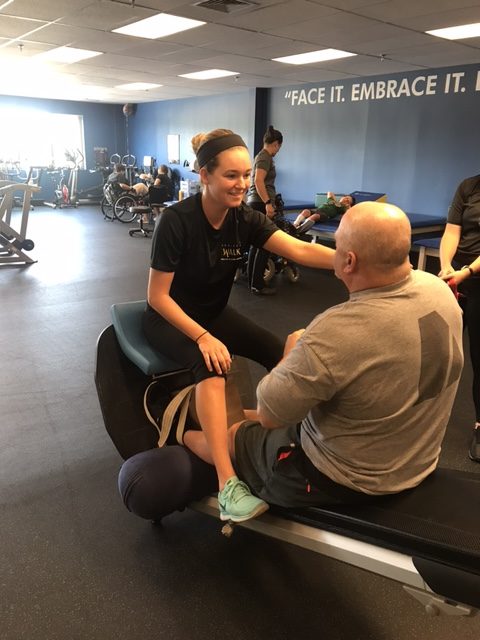 Courtney Jenkins
Recovery Specialist
Certified Recovery Specialist Courtney graduated from the University of Massachusetts Lowell in December 2016 with her Bachelor's Degree in Exercise Physiology and a minor in Psychology. While in school, she completed her practicum here at Project Walk. It  was then that  she realized her passion was in paralysis recovery and in our training environment. In her spare time, Courtney enjoys doing anything outside, especially going to the beach in the summer, and going for walks in the winter when it snows. When she can, she visits her family back home in Acushnet, Massachusetts. Courtney is really looking forward to being a part of the Project Walk team and is excited to help everyone reach and exceed their goals.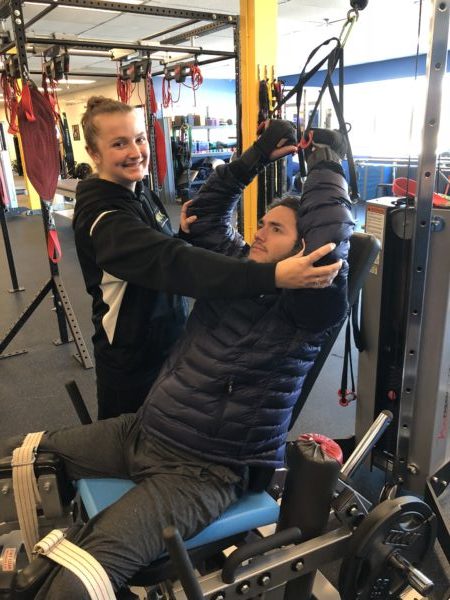 Melissa McGovern
Recovery Specialist
Melissa graduated in May of 2017 from the University of Massachusetts Lowell with a bachelor's degree in exercise physiology and a minor in disability studies. In the spring semester of her senior year she completed her senior practicum here at Project Walk. Throughout her practicum she found out she loved the paralysis recovery field and wanted to be a part of it. In her spare time Melissa can be found reading a book, or if the weather's nice she hikes and swims. Melissa is excited to be part of the Project Walk Boston team and can't wait to help you reach your goals.